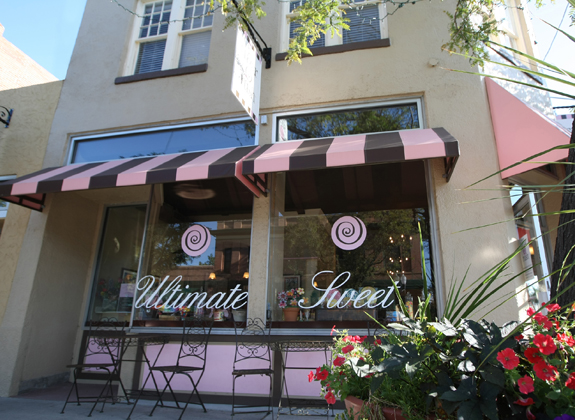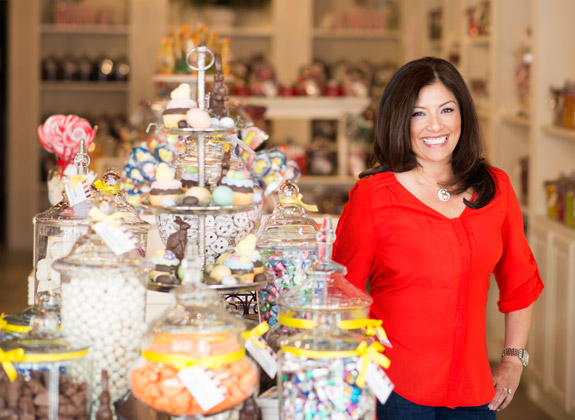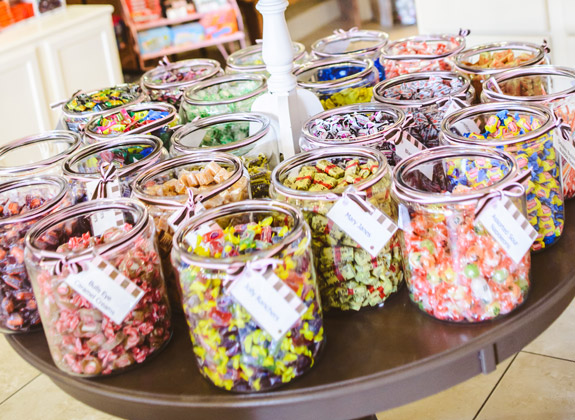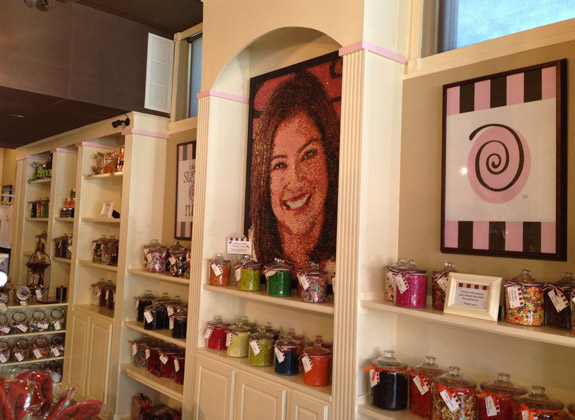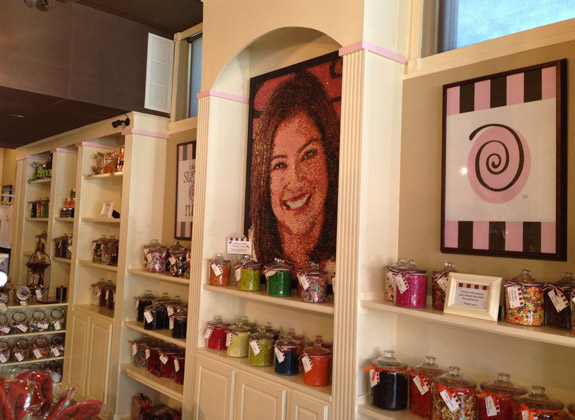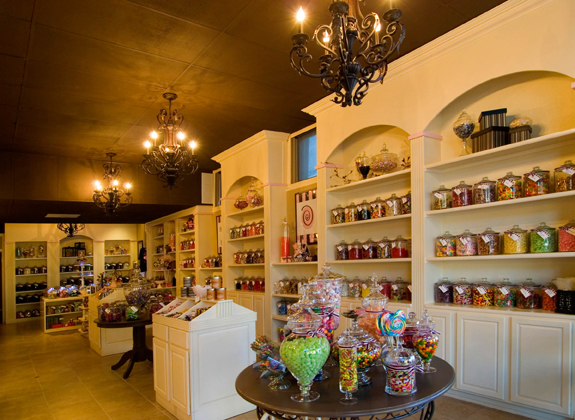 Nostalgic Candy
Our elegant, retro candy store has been used as a set for the Food Network's Unwrapped Show; Vice President Joe Biden's wife, Dr. Jill Bidden and the Secret Service have paid us an unexpected visit, and it's been given a stamp of approval from the actress who played Violet in the original Willie Wonka and the Chocolate Factory.
Candy Bars and More
In addition to all the nostalgic candy we carry, no old-fashioned candy shop would be complete without eight flavors of Magill's handmade ice cream, and old-time bottled sodas.
About Lola's Sugar Rush
Step into our whimsical strawberry and chocolate-striped nostalgic candy store, and you'll find walls lined with glass jars filled with every kind of bulk candy imaginable! We have retro candy from the 40′s, 50′s, 60′s, 70′s and today. It's a sweet walk down memory lane, when times were simple and carefree.